Microsoft SharePoint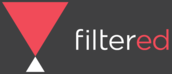 Overview
SharePoint has been referred to as the 'Swiss Army Knife' of collaboration software suites. It has over 100 million users worldwide, with an average of 20,000 new users added each day; it is used by over 78% of Fortune 500 companies; and more than 3.4 million developers build solutions for Office and SharePoint.
As companies and organisations globalise and economies interweave, teams are increasingly separated by geography, time zones, languages and cultural differences. No matter the environment, SharePoint helps turn individuals into high-performing project teams.
On completion of the course, your team will be able to manage content for a variety of media, collaborate with colleagues effectively across SharePoint's features, manage tasks lists, calendars and schedules remotely and generate and analyse reports on the platform.
Learning Outcomes
Use the website interface comfortably.
Manage content for a variety of media and file types.
Collaborate effectively with colleagues across SharePoint's features.
Manage doucments and workloads.
Be able to generate reports.
Audience
Professionals at all levels that have access to SharePoint and wish to use it to manage content, projects and collaborate more effectively.
End users of SharePoint and specifically not for SharePoint Administrators, developers or designers.