Microsoft Project for Beginners 2016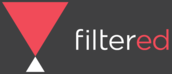 Overview
Work smarter, not harder. Microsoft Project is a feature rich tool that will help a project manager plan, track, and control a project and facilitate communication.
This is the easiest, most convenient and surefire method that every project manager needs to quickly master Microsoft Project 2016. When you become a power user of the world?s most popular project management software, you can count yourself among expert project managers worldwide, empowering you to manage your company?s projects like a pro.
Pre-requisites
PC or Mac with a full version of Microsoft Project 2016.
Not a requirement but a benefit to have some work-related projects to which you can readily apply what you learn.
Relevant audiences
Beginners to experienced users looking to brush up on Project
Learning Outcomes
Clear introduction to the Workspace, The Ribbon, Help basic and Project Options.
Explore project costs, leveling and how to resolve resource over-allocations.
Learn how to work with costs, deadlines and overcome scheduling issues.
Syllabus
Section 1: Orientation
Unit 1.1 - Introduction
Unit 1.2 - The Project Interface
Section 2: Task Initiation
Unit 2.1 - Task Basics
Unit 2.2 - Subtasks
Unit 2.3 - Dependencies, Deadlines and Milestones
Section 3: Task Planning
Unit 3.1 - Resources
Unit 3.2 - Views and Timelines
Unit 3.3 - Costs
Unit 3.4 - Baselines and Critical Paths
Unit 3.5 - Tables and Gantt Charts
Section 4: Reviewing, Tracking & Reporting
Unit 4.1 - Notes, Printing and Spellchecking
Unit 4.2 - Tracking Progress
Unit 4.3 - Reporting
Unit 4.4 - Tracking Costs and the Organiser
Section 5: Project Files
Unit 5.1 - Saving Projects, Security and Templates
Section 6: Calendars & Scheduling Issues
Unit 6.1 - Calendars
Unit 6.2 - Scheduling Issues
Section 7: Closure