Microsoft Project 2021 for Beginners: Master the Essentials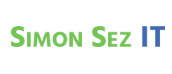 Course Overview
Are you a Project Manager or a PMO looking to take your project management skills to the next level? Have you been using Project 2019 or older, but you want to upgrade to the latest and greatest offering from Microsoft? Maybe you are an 'accidental' project manager who needs to upgrade their skills in Project. If so, then this course is for you.
Project 2021 is the latest on-premises release from Microsoft and the newest addition to the Project family of applications.
Project 2021 is a full life-cycle project management tool that makes managing small to large complex projects easy. Enter tasks and edit the information. Add structure to a list by adding summaries and subtasks, create task dependencies, set constraints, manage resources, costs, and budgets, track progress, and so much more.
In this introduction to Project 2021, we will run through the core functionality of Project and have you up and running in no time. There are no prerequisites, however, having a project management background or some experience using older versions of Project will be an advantage.
Learning Objectives:
In this course you will learn how to:
Explain the differences between Project plans and Project versions
Explore the Project interface with confidence and quickly find commands
Work with keyboard shortcuts
Switch between views and tables
Create, save, open, and close Project files
Setup Project calendars and define exceptions
Manually enter tasks
Understand the difference between automatically vs. manually scheduled tasks
Create milestone tasks
Add structure with summary and subtasks
Create a work breakdown structure
Link tasks and add dependencies
Assign lag or lead time
Set task deadlines and constraints
Assign resources to tasks
Deal with resource overallocations
Understand effort vs. non-effort driven scheduling
Customize table columns
Work with the timeline view
Sort, filter, and group tasks
Identify the critical path
Set a baseline to measure progress
Identify and fix issues