Microsoft Project 2021 Advanced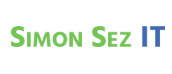 Course Overview
Are you an experienced project manager who knows your way around Microsoft Project but who would like to gain confidence using its more sophisticated tools? If so, this Project Professional 2021 Advanced course is for you.
In this course, we will take your skills from basic to expert in 14 jam-packed sections!
We will explore advanced Project topics like splitting up, consolidating, and sharing projects, creating shared resource pools, recording macros, and creating custom tables and views. We'll have you managing costs, overtime, budgets, and advanced reporting in no time.
This course is for the project manager who wants to elevate their skills and gain greater insight into and control over the projects they manage, using this Microsoft tool as effectively as possible.
Learning Objectives:
In this course you will learn how to:
Split and consolidate projects.
Set up recurring tasks and create custom fields.
Assign fixed costs to tasks and resources.
Understand cost accrual and work within budgets.
Work with overtime and variable material costs.
Create and modify custom reports.
Create Excel and Visio reports from project data.
Import and export project data.
Record macros to automate repetitive tasks.