Microsoft Project 2003 Advanced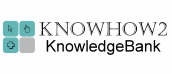 About the course
Project Management is a system for managing tasks, resources and costs efficiently in order to reach a predetermined goal.
Managing projects successfully is a matter of keeping scope, schedules, resources and costs in balance. Microsoft Project 2003 is a powerful tool that enables you to manage projects more effectively. This course takes you step by step through the advanced tasks of Microsoft Project 2003.
You'll learn how to
perform and create custom sorts
define WBS code masks
differentiate filter types
apply default filters and create custom filters
allocate material resources and view project costs
add tasks to existing projects and add new tasks to existing baselines
create an interim plan and view interim plan data
change folder options and save project files in other formats
display the 'Tracking Toolbar', use timephased fields and reschedule incomplete tasks
understand the use of e-mail workgroups and assign tasks by e-mail
update an existing task list and compose task progress requests
create a consolidated project, insert and link subprojects into master projects and edit subproject information
create interproject relationships
Modules
There are 16 modules in this course:
Sorting and Grouping
WBS and Outline Codes
Filtering
Material Resources and Baselines
Modifying Projects
Folder Options
Tracking Progress
Reporting
Import/Export Maps
Exporting from Project
Importing to Project
Working with Workgroups
Communicating Project Updates
File Routing and Notes
Project Consolidation
Working with Consolidated Files
Course features
Simulation training replicates the software you're learning, providing a realistic learning experience.
Learn how to perform tasks at your own pace and interactively by following easy step-by-step actions.
Reinforce your knowledge at the end of each lesson by completing interactive and multiple choice quiz questions.
Lessons can be completed within 30 minutes so you can do your training in bitesize pieces.
Bookmarking allows you to dip in and out, so you can learn whenever suits you.
Course navigation features allow you to jump directly to specific topics of interest quickly and easily.
Designed for people who require initial and refresher training activities.