Microsoft PowerPoint: Tips to Maximize Your Efficiency and Impact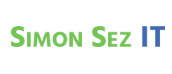 Course Overview
Unlock the full potential of PowerPoint and take your presentations to the next level with our training course, PowerPoint Tips to Maximize Your Efficiency and Impact. In this course, you will learn how to craft compelling and professional presentations that leave a lasting impression.
Harness the power of visual storytelling to effectively communicate your ideas using captivating images, graphics, and text. Discover advanced formatting techniques, including seamless background image resizing, aligning text boxes, and using gradient overlays to make text stand out while maintaining consistent color schemes using the eyedropper tool. Master working with shapes, aligning them flawlessly, and filling them with images to enhance visual appeal.
Explore cutting-edge presentation techniques, like morph transitions for captivating slide shifts, visually appealing placeholders for better content organization, and creating engaging timelines and organization charts. Effortlessly integrate your logo and consistent elements into every slide using Master Slide, and optimize your presentation's performance by compressing images. In addition, learn how to add QR codes for interactive audience engagement.
This course enables you with the skills to create polished, dynamic, and impactful PowerPoint presentations that captivate your audience and convey your message with clarity and creativity.
Learning Objectives:
After taking this course, You'll be able to:
Apply crop and fill for distortion-free background image resizing.
Format and align text boxes for visually appealing presentations.
Enhance text visibility with gradient overlays on images.
Utilize the eyedropper tool for consistent color schemes.
Precisely position and distribute shapes using alignment tools.
Fill shapes with images using the Crop and Fill technique.
Create a smooth morph transition between slides.
Design a visually appealing divider slide with merged shapes.
Utilize timeline and organization charts using SmartArt.
Customize elements on the master slide for consistent branding.
Compress picture sizes to reduce file size for faster performance.
Incorporate QR codes to link to relevant content or websites.