Microsoft PowerPoint 365 Fundamentals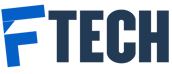 Overview
We've all sat through boring, uninspired presentations.
And then, there are those presentations that blow you away and leave you wanting more.
What sets the great presentations apart from the snoozers? One element is excellent presentation graphics! With this course, you can learn to create inspiring presentations using PowerPoint 365.
PowerPoint 365 Fundamentals starts from the beginning, helping you understand the standard Microsoft Office interface and showing you how to navigate through dozens of PowerPoint features. Mitchell, your instructor, will then take you through the essential PowerPoint features demonstrating each one. You'll also learn several tips and tricks to ensure you use PowerPoint productively.
This course is a learn-by-doing course. With each technique, you're invited to work alongside Mitchell as you learn the elements that make your presentation stand out-- Like adding 3D images to your presentations and animating your slides.
If you're giving your presentation live-- or online-- you'll learn how to use the rehearsal tools in PowerPoint so you can completely nail it when the time comes. You'll learn how to rehearse your presentation using tools like presentations notes and be equipped to update slides and slide order on the fly.
After completing PowerPoint 365 Fundamentals, you'll be able to master the art of presentation graphics and give engaging presentations that you will proudly feature in your career portfolio.
Outline Learning Objective:
Navigate the PowerPoint User Interface
How to Delete Presentation Slides
How to Add Bulleted and Numbered Lists to a Slide
How to Alter the Size and Properties of Text Boxes
How to Add and Manage Presentation Images
Add Video and Audio Clips to PowerPoint Slides
Augmenting Presentations with Slide Transitions
How to use tools to Proof Presentations like Spell Check
How to Export your PowerPoint Presentations into other Formats
How to Add New Slides to the Presentation
How to Insert Text Boxes to a Slide
How to Style Text Appearing on Slides
How to Add Headers and Footers to Presentations
How to Download and use 3D Models in PowerPoint Presentations
How to Add and Customize Charts and Tables to PowerPoint Presentations
How to Add Animations to Slides
How to Use PowerPoint to Rehearse Presentations
Who is this course for?
People who want to create excellent presentations with PowerPoint
Students and Teachers needing to create PowerPoint presentations
Anybody who wants to improve their presentation skills with enhanced PowerPoint visuals