Microsoft Power BI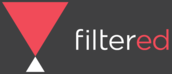 Overview
Microsoft Power BI offers true self-service business analytics by enabling users to interact with corporate information and extract the intel they require.
Covering the three main components of Power BI: Power BI Desktop, the Power BI Service, and Power BI Mobile Apps; this introductory course demonstrates how to produce compelling visualizations and reports to provide deep insights into data.
Information and dashboards are accessed using familiar tools and devices enabling end users to create material without having to depend on database administrators or IT staf
Pre-requisites
Ability to use a PC and familiarity with general computing concepts and techniques, such as copying and pasting.
Not a requirement but a benefit to have some work-related projects to which you can readily apply what you learn.
Relevant audiences
Professionals at all levels, from beginners looking to learn the ropes all the way through to experts looking to master advanced techniques.
It's also suitable for those who want to develop interactive visualization techniques and self-service business intelligence capabilities to be able to create reports and dashboards.
Learning Outcomes
Know how to connect to a wide variety of data sources, using both Power BI Desktop, and the Power BI Service.
Use the Query Editor to transform and morph data into the right format for your reporting purposes.
Perform complex data modelling operations using relationships, calculated columns, measures, and DAX expressions.
Share dashboards and reports, with colleagues, business partners and potential clients.
Use Power BI?s sophisticated security features to control the exact content your audience is able to view.
Syllabus
Section 1: Getting Up & Running
Unit 1.1 - Welcome
Unit 1.2 - Getting Started
Section 2: Data Wrangling
Unit 2.1 - Connecting to Data Sources
Unit 2.2 - Cleaning Up and Transforming Data
Unit 2.3 - Data Modelling
Section 3: Reporting and Sharing
Unit 3.1 - Creating a Power BI Report
Unit 3.2 - Sharing and Collaborating