Microsoft Outlook: Better Email Management to Maximize Your Efficiency and Impact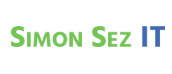 Course Overview
Ensure your inbox remains clutter-free and your productivity soars in this training course, "Better Outlook Email Management to Maximize Your Efficiency and Impact." In this course, learn how to optimize Outlook's features and practical techniques to streamline your email workflow.
Discover the golden rule of email management, designed to help you achieve "inbox zero" status daily. Apply rules, keyboard shortcuts, and drag-and-drop functionality to boost efficiency. Learn how to schedule email deliveries, ensuring your messages reach recipients precisely when needed, even when you're unavailable.
Harness the power of Quick Parts to save time by inserting frequently used text with just a click. Delve into conditional formatting to make crucial emails and calendar items stand out. Master the art of effectively managing email conversations, decluttering your inbox, and taking complete control of Outlook's features. Refrain from overwhelming your inbox by mastering email management techniques today.
Learning Objectives:
After taking this course, You'll be able to:
Utilize Outlook rules to automate email sorting and organization effectively.
Harness keyboard shortcuts and drag-and-drop features to streamline email processing.
Gain the ability to schedule email deliveries for precise timing.
Utilize conditional formatting to highlight crucial emails.