Microsoft Outlook (2019)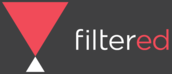 Overview
Email is the most widely used form of business communication, but also one of the main causes of lost productivity in the workplace. Managing tasks and meetings is crucial to working effectively and professionally, so proficiency with emails and email-management systems has a powerful impact on the day-to-day productivity, efficiency, punctuality and success of businesses.
This course will help you to improve the organisation and productivity of your staff by optimising their use of Microsoft Outlook. It will teach them principles and techniques that ensure an efficient and effective use of emails, contacts, calendars and notes throughout the business. By the end of the course your staff will be able to:
Compose and send high quality emails.
Find desired emails in an instant, and quickly review core material from past emails.
Automate email management and presentation.
Manage appointments, meetings, notes and tasks efficiently.
Learning Outcomes
Familiarise yourself with Outlook interface.
Efficiently manage inboxes.
Have complete control of task lists and calendars.
Be able to automate the creation of mass communications.
Audience
Professionals at all levels using Microsoft Outlook 2010 or above.
Individuals that use Outlook to manage their personal emails and schedule.
Anyone who's seriously considering Outlook as their email-management system.