Microsoft OneNote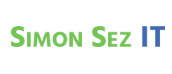 Course Overview
OneNote is the digital note-taking tool from Microsoft. In this detailed set of OneNote tutorials, we look at how to get started using OneNote and how to make the most of this powerful productivity software.
Microsoft OneNote is now available as a full, desktop version, or as a lightweight desktop app for Windows (OneNote for Windows 10). The full desktop version of OneNote packs an impressive feature list and that is the focus of this course. However, we also include tutorials in each section on OneNote for Windows 10, so regardless of which version you use, we have you covered.
Your expert author not only teaches you how to use the tools available to you but also shows you some best practices when taking and documenting meetings and notes. Sit back and watch your productivity soar.
Learning Objectives:
In this course you will learn:
How to get started using OneNote Desktop or OneNote Windows 10
How to add text, videos, images, clips, and links to OneNote
How to use the screen clipping tool in OneNote
How to format notes in OneNote
How to create a to-do list in OneNote
How to add tags in OneNote and search for content
How to link notes in OneNote
How to format pages in OneNote
How to use the pen tools in OneNote, including handwriting to text
How to link OneNote with Outlook
How to share notebooks in OneNote
How to collaborate using OneNote
How to customize your options in OneNote
About using OneNote Online and the OneNote App