Microsoft Excel: Tips to Maximize Your Efficiency and Impact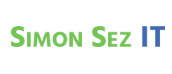 Course Overview
Equip yourself with practical and time-saving tips to boost your productivity and effectiveness in Microsoft Excel in this training course, "Microsoft Excel Tips to Maximize Your Efficiency and Impact." In this training, you will learn valuable tips and tricks to enhance your Excel skills.
Discover how to efficiently resize rows and columns in large datasets, saving you valuable time and effort. Learn to use Flash Fill effectively to split and manipulate data effortlessly, making data analysis a breeze. Uncover the power of ALT keyboard shortcuts, allowing you to navigate Excel with lightning speed.
Delve into the brilliance of Excel tables, making your data dynamic and easily updatable. Master the Quick Access Toolbar, customizing it with your most frequently used commands, and use Fill Series to quickly number and organize your data. Learn various techniques, such as creating folders and subfolders in File Explorer using Excel, inserting multiple columns and rows at once, and utilizing the Quick Analysis tool for efficient data analysis.
Learn how to clean up data sets efficiently, remove duplicates, and use functions to clean text data effectively. Create in-cell charts and analyze trends with sparklines, making your data visually engaging and easily comprehended. Explore the handy Status Bar features that provide instant summaries without the need for complex calculations.
By the end of this course, you'll have a newfound confidence in Excel, equipped with valuable skills to optimize your workflow and enhance your professional impact. Get ready to excel in Excel!
Learning Objectives:
After taking this course, You'll be able to:
Utilize Flash Fill, Fill Series, Excel Tables, and text functions for efficient data manipulation.
Navigate Excel using ALT keyboard shortcuts and the Quick Access Toolbar for efficient and easy access.
Perform calculations by summing values and utilizing the Status bar.
Adapt the Quick Analysis tool, in-cell charts, and sparklines to manage and visualize data effectively.