Microsoft Excel: Pivot Tables for Beginners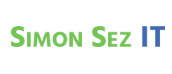 Course Overview
We all need to analyze data these days since we live in a very data-driven world. Data is so important when it comes to understanding your business, looking for trends, or forecasting future business needs. Because there is a lot of importance placed on data analysis, it is important that you have the relevant skills to analyze data effectively.
Pivot Tables is an essential Excel skill for jobs that involve analyzing and visualizing large amounts of data. Pivot Tables are an interactive way of quickly summarizing large amounts of data by grouping and aggregating sets of data and lets you analyze data in a clear and effective way.
This course will discuss the importance of cleaning your data before you can create your first Pivot Table. You will also learn how to create Pivot Charts and how to format your Pivot Tables and Charts.
This beginner course is aimed at people who never used Pivot Tables before and would like to get started but is also helpful for those who have a rough knowledge of Pivot Tables but would like to expand their Excel skills. This course includes downloadable excel data files that the instructor uses in the tutorial so you can follow along.
Learning Objectives:
In this course you will learn:
How to Clean and Prepare your Data
How to create a Basic Pivot Table
How to use the Pivot Table Fields pane
How to Add Fields and Pivoting the Fields
How to Format Numbers in Pivot Table
What are the different ways to Summarize Data
How to Group Pivot Table Data
How to use Multiple Fields and Dimension
What are the Methods of Aggregation
How to Choose and Lock the Report Layout
How to apply Pivot Table Styles
How to Sort Data and use Filters
How to create Pivot Charts based on Pivot Table data
How to Select the right Chart for your data
How to apply Conditional Formatting
How to add Slicers and Timelines to your dashboards
How to Add New Data to the original source dataset
How to Update Pivot Tables and Charts