Microsoft Excel: Mastering PivotTables to Maximize Your Efficiency and Impact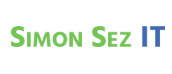 Course Overview
Enhance your skillset and become proficient in harnessing the power of PivotTables in this comprehensive training course, "Mastering PivotTables in Excel to Maximize Your Efficiency and Impact." This course will equip you with the tools to organize, summarize, and analyze data efficiently, boosting your productivity and decision-making abilities.
Harness the power of PivotTables to dissect complex data sets effortlessly. Through step-by-step instructions, learn how to format data as Excel tables, enabling automatic updates for your pivot tables. Develop a deep understanding of value field settings, allowing you to aggregate data in diverse ways. Discover the art of creating multiple types of analysis using a single pivot table.
Learn how to craft informative PivotCharts visually representing complex data and understand the fundamental principles of chart selection. This course also reveals the magic of PivotTable interactivity with slicers and updating it with fresh data, ensuring your analysis remains up-to-date. Completing this course will provide a solid foundation in PivotTable proficiency, arming you with data-driven insights to propel your professional decision-making processes.
Learning Objectives:
After taking this course, You'll be able to:
Master the creation of PivotTables to analyze data efficiently.
Utilize value field settings and diverse aggregation methods for data insight.
Develop visually engaging PivotCharts to represent complex data.
Employ interactivity using slicer and data refresh techniques for accurate analysis.