Microsoft Excel: Dynamic Array Functions to Maximize Your Efficiency and Impact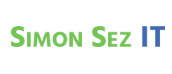 Course Overview
Leverage the power of dynamic array functions to streamline your data processing in this training course, "Dynamic Array Functions in Excel to Maximize Your Efficiency and Impact." Dynamic arrays are resizable arrays that automatically calculate and distribute values across multiple cells based on a single formula entry. This course explores powerful dynamic array functions designed to transform your data handling capabilities.
Master functions like UNIQUE to extract distinct values, FILTER to display data selectively, and SORTBY to organize information. Discover how combining the SORT and FILTER functions allows you to dynamically organize and display specific data subsets based on criteria. Explore the RANDARRAY function that is perfect for creating practice datasets or simulation scenarios.
The course further delves into the SEQUENCE function, eliminating the need for complex formulas. You'll also learn the TEXTBEFORE, TEXTAFTER, and TEXTSPLIT functions, which simplify breaking down texts into meaningful segments.
By completing this course, you can elevate your Excel skills to manage and manipulate data efficiently.
Learning Objectives:
By the end of this course, You'll be able to:
Utilize dynamic array functions to extract distinct values.
Combine different dynamic array functions for active data organization.
Perform data manipulation using dynamic array functions for comprehensive analysis and insights.
Master text manipulation using new dynamic array functions for cleaner data extraction.