Microsoft Excel: Dashboards in Excel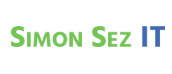 Course Overview
In this advanced Excel course, we look at how to create stunning, interactive dashboards in Excel.
A dashboard is a great way to visualize your data. An interactive dashboard allows you to change what results you see at the click of a button. In this in-depth course, we look at how to prepare your data for analysis, some essential formulas you'll need to help you create dashboards in Excel, Pivot Tables, Pivot Charts, Form Controls and so much more.
Finally, we take you through how to combine all those skills to create a Sales Dashboard and an HR Dashboard in two, end of course projects.
If you need to analyze and present data in Excel, then this course will show you step-by-step how to create jaw-dropping Excel dashboards that leave people wondering how you became that good in Excel!
Learning Objectives:
In this course, you will learn:
About Dashboard architecture and inspiration
How to prepare data for analysis (cleaning data)
Useful formulas for creating dashboards in Excel
How to create and edit Pivot Tables in Excel
How to create Pivot Charts from Pivot Tables
Advanced chart techniques in Excel
How to add interactive elements (form controls) into your dashboards
How to create a Sales Dashboard from scratch
How to create an HR Dashboard from scratch