Microsoft Excel: Cleaning Data to Maximize Your Efficiency and Impact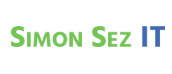 Course Overview
Transform raw data into valuable information through meticulous data cleaning and preparation in this training course, "Cleaning Data in Excel to Maximize Your Efficiency and Impact." From dealing with messy spreadsheets, inconsistent formatting, or unorganized data entries, this course equips you with the essential skills to implement data consistency and optimization.
Explore techniques to remove extra spaces, capitalize names, and standardize data formats using text functions. Master the creation of pivot tables and charts, harnessing the power of your cleaned data for insightful visualizations. Learn how to hide unnecessary elements, display values more effectively, and achieve a cleaner, more professional look for your visualizations.
Harness the power of Power Query by combining and cleaning data from multiple sources. Create dynamic pivot tables that adapt to changing datasets, facilitating seamless analysis. By the end of this course, you can be ready to organize your data effectively, saving time and ensuring accurate results.
Learning Objectives:
By the end of this course, You'll be able to:
Adapt shortcuts and use quick formatting techniques in data cleaning for accurate analysis.
Apply text functions to format and enhance data quality.
Construct insightful pivot tables and charts for data analysis.
Utilize Power Query to automate data processing by combining and cleaning data from multiple files.