Microsoft Excel: Chart Formatting to Maximize Your Efficiency and Impact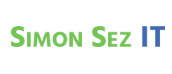 Course Overview
Elevate your data presentation skills efficiently with impactful charts that leave a lasting impression with this training course, "Excel Chart Formatting to Maximize Your Efficiency and Impact." This course will help equip you with advanced formatting techniques to breathe life into your charts, making them visually stunning and highly impactful.
Learn to present data with clarity by customizing colors, labels, and data points and harnessing dynamic elements like slicers and PivotCharts. Customize slicers, markers, and lines, effortlessly transforming raw data into stunning visuals. Delve into conditional formatting to create dynamic charts that adapt to changes in your data, and explore PivotTables to extract valuable insights. Uncover the secrets of stacked column charts with target lines for goal tracking and discover the art of displaying visually compelling geographical data using map charts.
By the end of this course, you should learn to confidently create compelling visual narratives, enabling you to communicate insights effectively and drive better decision-making in your professional pursuits.
Learning Objectives:
By the end of this course, You'll be able to:
Apply tools and advanced formatting techniques to customize Excel charts effectively.
Create interactive visualizations using slicers and PivotCharts to enhance the impact of data presentations.
Utilize conditional formatting and PivotTables for dynamic data visualizations.
Demonstrate proficiency in creating compelling map charts for geographical data representation.