Microsoft Excel: Advanced Pivot Tables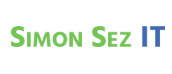 Course Overview
In this Advanced PivotTables in Excel course, we teach you how to make the most of this powerful data analysis function.
In this course, we give a PivotTable refresher before moving onto some of the advanced features of this tool. Advanced Sorting, Slicers, Timelines, Calculated Fields, Pivot Charts, and Conditional Formatting are just a few of the subjects included in this PivotTable deep-dive.
This course is perfect for intermediate users of Excel who are comfortable using the PivotTable function. We don't recommend this course for people brand new to Excel.
Learning Objectives:
In this course you will learn:
How to do a PivotTable (a quick refresher)
How to combine data from multiple worksheets for a PivotTable
Grouping, ungrouping and dealing with errors
How to format a PivotTable, including adjusting styles
How to use the Value Field Settings
Advanced Sorting and Filtering in PivotTables
How to use Slicers, Timelines on multiple tables
How to create a Calculated Field
All about GETPIVOTDATA
How to create a Pivot Chart and add sparklines and slicers
How to use 3D Maps from a PivotTable
How to update your data in a PivotTable and Pivot Chart
All about Conditional Formatting in a PivotTable