Microsoft Excel 2021 Advanced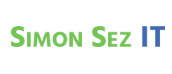 Course Overview
In this third course of our Excel 2021 series, students will build on the skills learned in the beginner and intermediate courses and take their functional expertise to new heights.
Students will be introduced to six brand-new dynamic array functions, learn how to build advanced Excel formulas, analyse data with advanced PivotTable skills, create macros to automate tasks, import and clean data with Power Query, forecast data, and so much more!
Excel 2021 Advanced is designed to take advantage of the latest updates from Microsoft including the game-changing LET and LAMBDA functions. These exciting functions allow students to create their own variables and even their own Excel functions.
This course is designed to help students tackle problem-solving differently and combine Excel's myriad of functions to complete practical tasks.
Excel 2021 Advanced is designed for students who have intermediate-level knowledge of Excel and are looking to build on those skills. It's also perfect for students competent with an older version of Excel.
The only prerequisites for this course are a working copy of Excel 2021 and an intermediate-level knowledge of the application.
Learning Objectives:
In this course you will learn how to:
Use the NEW Dynamic Array functions to perform tasks
Create advanced and flexible lookup formulas
Use statistical functions to rank data and calculate the MEDIAN and MODE
Produce accurate results when working with financial data using math functions
Create variables and functions with LET and LAMBDA
Analyse data with advanced PivotTable and PivotChart hacks
Add interactivity to reports and dashboards by incorporating form controls
Import and clean data using Power Query
Predict future values using forecast functions and forecast sheets
Record and run macros to automate repetitive tasks
Understand and make minor edits to VBA code
Combine functions to create practical formulas to complete specific tasks.