Microsoft 365 - Excel Expert - Level 2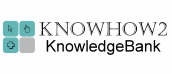 About the course
The Microsoft 365 - Excel Expert - Level 2 course covers topics included in the MOS Expert exam. This includes using Logical, Informational, Time, Mathematical and Lookup Functions. You will also learn how to Consolidate workbooks, Share and Protect workbooks and use Auditing tools.
Modules
There are 7 modules in this course
Logical and Informational Functions
Time and Mathematical Functions
Lookup Functions
Consolidating Workbooks
Auditing Tools
Protecting Workbooks
Sharing Workbooks
Course features
Simulation training replicates the software you are learning providing a realistic learning experience.
Learn how to perform tasks at your own pace and interactively by following easy step-by-step actions.
Reinforce your knowledge at the end of each lesson by completing interactive and multiple choice quiz questions.
Assess your skills at any time by undertaking the Course Test.
Lessons can be completed within 30 minutes so training can be undertaken in ?bite? size pieces.
Bookmarking allows you to learn in multiple training sessions.
Course navigation features allow you to jump directly to specific topics of interest quickly and easily.
Designed for people who require initial and refresher training activities.
Available on-line 24 hours a day.
Version for Mobile Devices.
Review course content with eBooks
Youll learn how to:
Logical and Informational Functions
IF Function;
OR Function;
AND Function;
Help for Error Messages;
Nested IF Functions;
IS Functions;
ISERROR Function.
Time and Mathematical Functions
Using Functions;
Insert Function Box;
TODAY Function;
Displaying Dates as Numbers;
DAY Function;
MONTH Function;
YEAR Function;
COUNT Function;
COUNTA Function;
COUNTIF Function;
SUMIF Function;
AVERAGEIF Function;
ROUND Function;
Nesting Functions;
Circular Functions;
Iterative Calculations.
Lookup Functions
VLOOKUP Function;
Creating Lookup Tables;
Inserting Functions;
VLOOKUP Arguments;
LOOKUP Function;
Modify Lookup Data;
HLOOKUP Function
Consolidating and Auditing Consolidating Workbooks
Consolidating Data;
What is Consolidation?
Selecting Destination Area;
Consolidating Workbooks;
Creating Links;
Updating Linked Data;
Outlining Features.
Auditing Tools
Using Auditing Tools;
Trace Precedents;
Trace Dependents;
Removing Tracer Arrows;
Tracing Errors in Formulas;
Correcting Formula Errors.
Viewing Formula Locations;
Show Formulas.
Protecting and Sharing Workbooks
Protecting Worksheets;
Removing Protection;
Protecting Workbooks;
Opening Protected Workbooks.
Sharing Workbooks
Sharing Methods;
Share with People;
Uploading to OneDrive