Microlearning: Working from home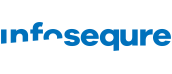 Overview
When you're at home, you're not only in charge of the coffee but also of office security. This means that it's your responsibility to make sure you work in a safe way. In this microlearning, you will follow our colleague, Mina, around who will show you the security-basics of working from home.
Learning Objectives:
After 5 minutes, you will be able to answer questions such as:
How can you ensure that you don't share more information than intended during an online meeting?
What do you do with business documents and devices after your workday is done?