Microlearning: Use of passwords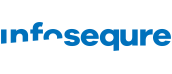 Overview
The security policy starts with a good password. Strong passwords ensure that unauthorized people do not have access to sensitive information. This microlearning explains in a few minutes what the risks of using passwords are and how you create a strong, easy to remember password.
Learning Objectives:
After the training you will be able to answer the following questions:
How do you create passwords that are easy to remember?
How do you securely manage all your different passwords?