Microlearning: Security flash - Social media & working in the cloud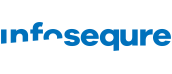 Overview
Social media enables you to reach a huge audience, but it is also a source of identity theft. Cloud services are very accessible, but with some cloud services the service provider has the same access rights to your information as yourself. To prevent this from having nasty consequences for you and your organization, you will learn in this awareness video about the risks of using social media and the cloud.
Learning Objectives:
After the awareness video you will be able to answer the following questions:
What kind of information is safe to share on social media and what kind is not?
What are the risks of sharing information via a cloud service?
How can you prevent incidents?