Microlearning: Security flash - Report security incidents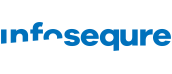 Overview
Everyone in an organization can encounter an information security incident. Always immediately take action if you feel that something is not right and report incidents. This is how you ensure that your organization can quickly take action. This microlearning shows what an information security incident is and how you respond to such an incident.
Learning Objectives:
After the training you will be able to answer the following questions:
What do you have to do if you notice something unusual?
What do you have to do if you see that company properties are missing?
How do you prevent information security incidents?