Microlearning: Security flash - Clear desk, screen & office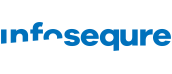 Overview
You never know who walks past your desk when you are not there. Therefore never leave any sensitive information unsupervised. This applies to both information on your screen and information on your desk. Lock your computer and do not leave any sensitive information behind when you leave your workstation. Not even if you are gone for just a little while. In just more than a minute you will learn why a clear desk, screen and office policy contributes to a secure organization.
Learning Objectives:
After the awareness video you will be able to answer the following questions:
Why do you have to keep your work space clean and tidy?
What are the dangers if you do not do this?
How do you prevent these dangers?