Microlearning: Security flash - Access control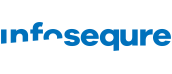 Overview
This video shows why access control is important for the protection of information. The use of an access pass enhances the security of a building because only people with a pass have direct access. It also provides insights into who is present in the building. In case of calamities, that is important information to have. Therefore, always immediately report the loss of a pass to the department or person responsible.
Learning Objectives:
After the awareness video you will be able to answer the following questions:
What should you do with your access badge?
How do you deal with visitors?