Microlearning: Secure your mobile devices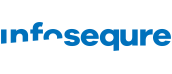 Overview
Mobile devices are always within reach. They have many advantages, but some of these advantages come with certain risks. If you are aware of these risks, you also know how to protect yourself against them. This microlearning explains why securing mobile equipment is important.
Learning Objectives:
After the training you will be able to answer the following questions:
How do you secure all your mobile equipment in the proper way?
What are the risks that come with using mobile devices?