Microaggressions in the Workplace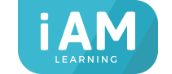 Overview
Maybe you've heard the term microaggression. But what does it actually mean? Microaggressions are subtle behaviours or comments that negatively impact people from traditionally marginalised groups. People who use microaggressions might not even be aware they're being discriminatory. This can make it tricky to classify every instance. But the impact of dealing with multiple microaggressions is harmful for those who directly experience them.
Working towards creating a workplace that's fair and safe for everyone is important. Learning to spot microaggressions in your workplace can help you prevent your colleagues from being harmed. Understanding how to respond if you witness a microaggression will help you react appropriately. And being ready and able to accept feedback about your own behaviour will help you grow and avoid harming your colleagues.
Outline Learning Objectives:
Identify microaggressions in the workplace and categorise them to allow for an informed response
Respond to witnessing a microaggression in a constructive and effective way
Receive feedback on your own behaviour without becoming defensive over your actions
Why take this course?
Creating a workplace where nobody has to experience discrimination of any kind is everyone's responsibility. If you accidentally act or speak in a way that harms others, you may feel embarrassed or defensive. But when someone tells you you've made a mistake, they're actually giving you a chance to grow. This course will help you understand how harmful microaggressions can be and how to spot and respond to them.