Mental Health Awareness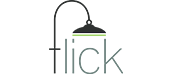 Overview
This CPD-certified, level-2 e-learning course is suitable for any member of an organisation, whether an employee, or an employer.
The course includes optional voiceover recorded by a professional actor and culminates with an assessment.
It is specifically designed to give learners a better understanding of what we mean when we talk about mental health, how we can promote good mental wellbeing, and how to manage mental health at work.
Law & Legislation
This course covers key points from:
Health and Safety at Work Act 1974
Course Content
Introduction - Looking at the importance of raising awareness of mental health, the prevalence of mental health conditions, some of the most common conditions, and what can cause them.
What To Do About It - The principles of promoting good mental wellbeing including self-care, and also treatments for mental health conditions including therapy and medication.
Mental Health at Work - The connection between work-related stress and poor mental health, an employer's responsibility to their employees, what you can do to help your mental wellbeing at work.