Mental Health Awareness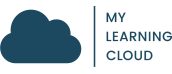 Course Overview
This course will examine examples of common mental health challenges and how to identify them. The course will provide you with an increased level of knowledge and Understanding to offer support and care to an Individual that may be experiencing a challenge with their mental health.
Please note: It is not to be used as part of a diagnostic tool and upon completion does not qualify you to assess or diagnose individuals with mental health challenges.
Course Outcomes
To provide learners with a greater unerstanding of common mental health challenges.
To provide knowledge of how to identify someone who may have mental health concerns and what servies or treatments are avilable to them.
To explore the idea of how common mental health challenges are and inform the learner of fallacies and preconceptions some may have.
To provide a distinction between the terms 'mental health' and 'mental illness'.
Understand the definition of mental health.
Identify the main causes of common mental health conditions.
Identify early warning signs, symptoms and triggers of common mental health conditions.
Understand the impacts of poor mental health.
Understand treatments available for common mental health conditions.