Mental Health Act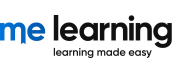 Overview
Unlock the essential knowledge needed to support individuals with mental health issues and ensure their rights are protected in accordance with the Mental Health Act. This comprehensive course covers all critical aspects of the legislation, including the guiding principles that underpin mental health assessments, as well as strategies for keeping individuals safe and supported throughout their journey to better mental health. You'll gain valuable insight and gain the confidence to make a meaningful difference in the lives of those affected by mental health challenges.
Objectives
Understand the Mental Health Act, including its coverage, principles, and application.
Identify and respond appropriately to the relationship between mental health disorders and mental capacity, using the Mental Capacity Act and related legislation.
Recognise the roles and responsibilities of professionals under the Mental Health Act, including sharing information lawfully and empowering patients.
Apply knowledge of the Mental Capacity Act and Deprivation of Liberty Safeguards to support people who are or may be detained, including making applications for detention and carrying out responsibilities related to assessment and admission to hospital.
Provide special consideration and appropriate care for vulnerable populations, including children and young people under 18 and people with learning disabilities or autistic spectrum conditions.
Understand professional responsibilities and conflicts of interest, including access to information for victims and implications for patient care.
Audience
This course is for social workers, those new to the role of Approved Mental Health Professional (AMHP), care workers such as care assistants, occupational therapists, learning disability nurses, charity workers / volunteers, local community mental health teams, and mental health practitioners.