Mental Capacity Act 2005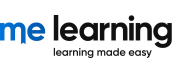 Overview
Upon successful completion of this Mental Capacity Act course, you will know about the Mental Capacity Act, its principles and its implications for vulnerable adults.
Audience
This course is intended for everyone who works with or has contact with vulnerable adults.
About this course
This Mental Capacity Act course contains four modules:
The Core Principles
Assessing Capacity
Protection
Decisions

Upon successful completion of each of the four modules you will be automatically awarded a certificate containing the course name, completion date, CPD hours and learning objectives.
The course contains additional resource materials, useful links and a refresher guide.
Objectives
This course will enable you to:
Learn about the people the Act concerns
Know what is Mental Capacity
Learn about the Code of Practice
Know the five core principles of the Act
Know when and how to assess capacity
Know how to making decisions in a person's best interests
Learn about the importance of keeping good records
Learn what can be done within the law
Learn about restraint
Learn about the Deprivation of Liberty Safeguards
Learn about the Lasting Powers of Attorney
Learn about resolving disputes
Learn about the Court of Protection
Learn about advance decisions
Learn about Independent Mental Capacity Advocates (IMCAs)
Learn about the importance of research
Learn about children and young people who lack capacity

Content

Here are some of the topics covered in this course:

Rights to make decisions | What you must know | Background to the Act | Code of Practice | Whose work does it affect? | What is Mental Capacity? | Varying circumstances | Diagnosis | Five statutory principles | When to assess capacity | Asking questions | Mental state | Assessing capacity | Capacity | Day to day decisions | Significant decisions | Common law | Exclusions? | All practicable steps | Clear records | Decision makers | Best interests | Consultation with others | Working within the law | Restraint | Scenarios | Deprivation of Liberty | Deprivation of Liberty Safeguards | Supervisory body | Lasting Power of Attorney (LPA) | Forms of LPA | Resolving Disputes | The Courts | Court Appointed Deputy | Duties and powers | Advance decisions to refuse treatment | Refusing treatment | Criminal prosecution / civil liability | Scenarios | IMCAs | Duties | Decisions | Disagreements | Research issues | Approval | Requirements | Protecting vulnerable adults | Criminal offence | Children under 16 | Young people aged 16–17 | Sharing Information