Menopause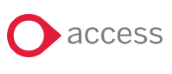 Overview
This course will cover the basics of what the menopause is and what it means for women who are living through menopause. The module will also inform learners and businesses about what they can do to help support women during the menopause.
Objectives
By the end of this module, you'll be able to:
Explain what menopause is
Talk about some of the symptoms of menopause
Consider different ways supporting someone who is going through the menopause
Explore ways in which organisations can introduce a culture which supports employees who are experiencing the menopause.