Menopause: Providing Support (for managers)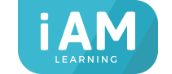 Overview
Having a 'funny moment' isn't usually very funny at all. Although menopause is a totally normal and natural part of ageing, the symptoms that come with it can have a real impact on someone's life. That includes at work as well as in private, so it's important that managers have a degree of understanding about menopause and what some of their staff members might be going through.
The symptoms of menopause are different for everyone, but offering the right support, guidance, and resources to employees can make a real difference to them, and the organisation as a whole. As a manager, you need to be aware of the laws and stigma surrounding menopause and understand some of the challenges people might be facing, so you can provide support when someone needs it.
Outline Learning Objectives:
Explain the law surrounding menopause in the workplace and provide relevant support to team members
Use your knowledge to build a menopause-friendly workplace
Explain what the menopause pledge is and how it increases well-being, reduces absenteeism, and improves organisation and working practices
Why should I take this course?
This course is for any manager who wants to understand more about what the menopause is, who it affects, and the impact it can have on individuals and the organisation as a whole. You'll need this key information in order to prevent it from having a negative impact on your team's work, to improve your team's morale, retain valuable skills, and reduce sickness absence. So unless you're a menopause doctor by trade, and already know your stuff, this short course is sure to benefit everyone and add to your growing list of management skills.