Menopause: Awareness at Work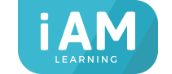 Overview
Over half the working population will experience symptoms of menopause at some point in their lives. Despite that, it's still a taboo subject in many circles and isn't talked about openly, especially in the workplace. As a result, many peoplewho are negatively impacted by menopause aren't getting the support they need.
This course aims to describe the impact of menopause, explain the best ways to approach the subject in a sensitive manner, and bust some of the most common menopause myths.
Any approach to menopause needs to be inclusive because it's important to recognise that not everyone whoexperiences menopause will identify as a woman. That's why we refer to people throughout this course.
Outline Learning Objectives:
Explain the impact menopause can have on people and communicate sensitively about these challenges
Understand how important it is to have awareness and consideration, and challenge the stigma of menopause in the workplace
Dispel the myths and misconceptions surrounding menopause and contribute to a more comfortable working environment for those affected by menopause
Why should I take this course?
Whoever you are, someone you know or work with will experience symptoms of menopause during their lifetime. Understanding the challenges they face in the workplace will allow you to provide the support and practical solutions they need.