Menopause: Asking for Support (for employees)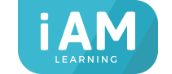 Overview
Despite it being a natural process, talking about menopause is still considered 'taboo' by many. Thankfully, menopause is becoming recognised worldwide as something that requires support in the workplace. After all, it might impact your ability to concentrate or carry out your role. Many women claim symptoms have a negative impact on their work. Getting help to manage this challenging time can, therefore, be a crucial part of your career success.
While you can't expect your manager to book you spa weekends or meditation retreats (wouldn't that be nice!), you can ask that reasonable adjustments are made that will help you manage your menopausal symptoms. These might include flexible working hours, a different uniform to help manage hot flushes, or asking to move to a cooler part of the office. This course will run through some of the support you're entitled to, and how you can help yourself and colleagues get through menopause with as little disruption as possible.
Outline Learning Objectives:
Open meaningful conversations with your line manager about the support you need with menopause
Feel confident in the support you can ask for and expect from your employer which will allow you to continue being productive and comfortable during menopause
Why should I take this course?
This course is for anyone who is going through or will go through the menopause while holding down a job. It'll help you understand what to expect from your organisation and feel more confident having conversations about menopause at work – both about your own symptoms and needs and discussing the topic with colleagues. Ultimately, it's designed to reassure you that support is available, and that menopause is no longer considered an awkward topic of conversation to bring up at work.