Medical Terminology- Terminology Basics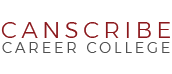 About this course
Healthcare and medical professions have their own vocabulary, a specialised language that allows for quick and efficient communication between its members while minimising potential misunderstandings. Whether you are new to the medical profession or need a refresher class, we have a medical terminology course that will give you the boost you are looking for to further your career! In this course, we will cover the medical language and terminology used by healthcare professionals everywhere (in this specific subject area). If you're interested in pursuing a health career and need the ability to communicate with medical professionals, you will find this course a perfect fit by providing you with a solid foundation in medical language.
This course forms one (subject-specific) module of our comprehensive "Medical Terminology" programme (which is comprised of 17 subject modules in total). The full programme is recommended if you require an extensive primer in various core aspects of medical terminology.
Lesson Objectives
Define medical terms derived from Latin and Greek word origins.
Distinguish rudimentary medical root words.
Identify basic medical terminology prefixes.
Recognize fundamental medical term suffixes.
Use combining vowels appropriately in medical term creation.
Recognize medical terms using combining forms.
Identify other language influences on medical terms such as French and English.
Content
1.0 What is Medical Language?
1.1 Categories of Medical Terms
1.2 Greek and Latin Term Origins
1.3 History of the Two Source Languages of Medicine
1.4 Evolving Medical Concepts
1.5 Eponyms
1.6 Acronyms
1.7 Modern Language
1.8 Chapter 1 Activity 1
1.9 Term Components
1.10 Word Elements
1.11 Root Words
1.12 Combining Vowels
1.13 Examples of Combining Forms
1.14 Suffixes
1.15 Suffix Nouns and Adjectives
1.16 Suffixes Used to Form Nouns
1.17 Suffixes That Form Adjectives
1.18 Examples of Suffixes Creating Adjectives
1.19 Suffix Irregular Plurals
1.20 Healthcare Specific Suffixes
1.21 Suffixes Indicating Processes
1.22 Suffixes Noting Medical Specialties and Specialists
1.23 Suffixes for Surgical Procedures
1.24 Common Prefixes
1.25 Analyzing Medical Terms
1.26 Numbers Prefixes
1.27 Condition Prefixes
1.28 Directional and Positional Prefixes
1.29 Chapter 1 Activity 2
1.30 Pronunciation Guide
1.31 Singular and Plural Nouns in Terminology
1.32 Latin Singular and Plural Nouns and Pronunciation
1.34 Greek Singular and Plural Nouns and Pronunciation
1.35 Chapter 1 Quiz 1
1.36 Listening Activity
1.37 Listening Activity (Subjective Section)
1.38 Listening Activity (Objective Section)
1.39 Listening Activity (Assessment and Plan)
1.40 Chapter 1 Quiz 2
1.41 List of Commonly Used Medical Prefixes, Roots, and Suffixes
1.42 Putting it All Together
1.43 Chapter Review
1.44 Chapter 1 Test
1.45 Terminology Basics Chapter Survey