Master QuickBooks®️ Desktop 2023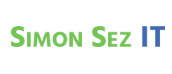 Course Overview
Immerse yourself in our comprehensive course, Master QuickBooks®️ Desktop 2023. This program offers a deep dive into every aspect of QuickBooks, from basic operations to advanced functionalities. You'll learn the differences between QuickBooks Desktop and its online version, emphasizing the new 2023 features.
This course teaches you to set up and customize your company file, understand and manage cash flows, convert data to QuickBooks Online, and more. Master customer and job management, vendor relations, inventory, and banking essentials. We'll discuss credit card and loan management, form creation, reporting, and sales tax.
We also cover payroll management, lead handling, mail merges, budgeting, and mileage tracking. You'll be acquainted with other valuable QuickBooks features, including automated payment reminders, search functions, and backup procedures.
Upon course completion, you'll be fully equipped to manage your financial operations proficiently and make informed business decisions with confidence. This course is your ticket to mastering QuickBooks in its entirety.
Learning Objectives:
By the end of this course, learners will be able to:
Identify and compare QuickBooks Desktop and Online versions and their features.
Set up and customize your company file in QuickBooks Desktop 2023.
Manage customers and jobs, including creating estimates and invoicing.
Effectively handle vendor and inventory operations, including billing and payments.
Perform banking activities, set up loans and credit card accounts, and handle account reconciliation.
Utilize advanced features such as creating custom reports, managing payroll, and using QuickBooks' additional tools.