Marketing for Managers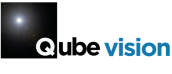 Course Overview
Are you a manager? Do you feel that you could do more to promote your product or team? If so, then this is the course for you. This course is aimed at developing how managers use marketing within their own role, department and company.
Objectives
This course is aimed at developing how you can use remote marketing and the benefits of this within your own role, department, company, and network. This course will cover the following aspects:
An overview of the basic marketing concepts
Defining a target audience
Developing marketing content creation
Insight into social media and digital marketing including email application
Awareness of website optimisation strategies
Being part of the design and implementation of a marketing strategy
Measuring the success of a marketing campaign
As a manager you will be supporting and developing marketing tools and it is vital you have the tools and support to execute this successfully. This course will support your knowledge, skills and behaviours ultimately leading to outstanding business development. This course will take approximately 3 hours to complete.
Approach
This course has been carefully designed to enable you to take the materials and apply the learning to yourself in manageable stages. To ensure you are able to interact with all the programme content, you will need:
Word processor
Spreadsheet software
PDF reader
Speakers
Access to the internet
Web browser with ability to use work VLE/LMS
This course is broken down into manageable steps. This programme allows you to check your knowledge at relevant stages. Learning resources, include:
Fully narrated media
3 videos
2 downloadable PDFs
1 downloadable word-processed template
1 downloadable spreadsheet template
Signposting to suitable resources
Supporting glossaries
Interactive elements
Ongoing assessment
Progress tracking
Target Audience
Managers