Manual Handling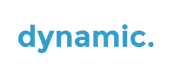 Overview
Employers are required to avoid manual handling operations if they can. However, sometimes this isn't possible. If that's the case, the next best thing is to reduce the risk of injury so far as is reasonably practicable. You also have a responsibility to take reasonable care of your own health and safety.
This elearning module will help you understand how to lift and move loads safely.
What's included in this course?
After completing this module, you should be able to:
Explain the impact of unsafe manual handling.
Understand the TILE approach for risk assessment.
Identify the safest ways to approach manual handling.
Understand the responsibilities shared by employers and employees.