Manual Handling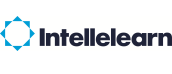 Overview
This Manual Handling training course provides the necessary information and training for you to understand more about the risks associated with manual handling, how to undergo a risk assessment and how to ensure appropriate control measures are put in place.
Content:
The course is divided into 6 easy to follow modules includes a multiple choice test at the end. The course covers:
Introduction and Legislation
Identifying the Risks
Risk Assessments
Reducing and Controlling the Risks
Manual Handling Techniques
Aims of the Manual Handling Training
By the end of this course learners will:
Be able to describe what Manual Handling is and the injuries associated with it
Understand the legal obligations associated with Manual Handling for both employers and employees
Be able to explain the Risks Hierarchy and LITE
Understand how to control and minimise risks caused by Manual Handling
Understand and practice the best technique to handle loads to maintain a safe working environment.
The Manual Handling Operations Regulations 1992 require employers to ensure that all employees are trained and competent in manual handling. This Manual Handling course will provide you with the knowledge and confidence to be able to handle loads safely and securely. This course includes:
Ensures compliance with UK Health and Safety legislation
Matches the CIEH Level 2 Syllabus
Developed by health and safety professionals
Accredited by CPD
Fully online course and assessment with no time limits
Approximate duration: 30-45 Minutes
Accreditation
All of our courses are accredited by the CPD Certification Service as conforming to universally accepted Continuous Professional Development (CPD) guidelines.
Test:
The online test is taken on completion of the training material. You will be multiple choice questions with a pass mark of 80%.
Duration:
Approximately 30-45 minutes. The length of time taken depends entirely on how quickly learners study and absorb the material.
Who Should Take This Course?
The manual handling course is aimed at all levels of employees who may undertake manual handling operations, including the transporting of a load of items by lifting, putting down, pushing, pulling, carrying or moving thereof by hand or by bodily force.
Do You Comply With The Manual Handling Operations Regulations 1992?
The Manual Handling Operations Regulations 1992 require employers to ensure that all employees are trained and competent in manual handling. It is the employer's duty to avoid manual handling as far as is reasonably practicable and, if this cannot be done, the employer must take steps to reduce the risk of injury.
Section 2 of the Health and Safety at Work Act 1974 and regulations 10 and 13 of the Management of Health and Safety at Work Regulations 1999 require employers to provide their employees with health and safety information and training. This should be supplemented as necessary with more specific information and training on manual handling injury risks and prevention, as part of the steps to reduce risk required by the regulations.
This Manual Handling Training Course ensures employers comply with these Regulations by providing appropriate knowledge of the risks and safety measures associated with manual handling tasks.