Manual Handling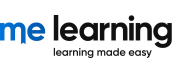 Overview
This five module course provides information on manual handling operations, the risks and the responsibilities of all staff. You'll explore the risks of manual handling, learn about injuries that can result from poor lifting and come away with a sound knowledge of the topic.
About this course
This course offers a comprehensive overview on manual handling and the responsibilities of all staff when it comes to reducing the risk of injury through manual handling operations.
The course includes practical advice and provides organisations a level of compliance to meet many of their health and safety training obligations.
On completion of the course, you'll get a certificate with your name, CPD hours, the date and key learning objectives.
The course also contains additional resource materials, useful links and a refresher guide and is available as a demo to ensure suitability.
Audience
This course is for anyone who has manual handling operations in their line of work, including manual labourers, and those in the Health and Social Care sectors.
Although this course can be used as an introduction to the topic for new starters, it is also intended for all practitioners who want to improve their knowledge and continue their professional development.
Objectives
In this course you will learn:
The risks involved in manual handling
The law surrounding it, your employer's responsibilities, and employee's responsibilities
The hierarchy of measures to reduce risk, and some practical advice to get you started
How much the average male and female can lift, and the basic techniques of good lifting practice
The principles of team lifting, and how to safely move people
The muscles used in manual handling, common spinal injuries, and tips on how to look after your back