Managing your time strategically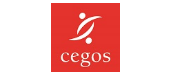 Introduction
Time management as conceived in industrial and post-industrial society is an effective method for saving time, optimizing organization and developing an orderly schedule.
While this rigorous, planned approach continues to appeal to the more rational-minded among us, it fails to live up to the demands of the complex world of the modern business.
What we once believed to be time management issues are actually problems of choice—especially the need to choose a limited number of key objectives.
Module Objectives
By the end of this module, you will know how to:
Manage your time in a way that serves your objectives without being distracted by false emergencies.
By the end of this module, you will be able to detect opportunities to improve the relationship between energy and efficiency and optimize your time—not to gain more but to use it better.
Module Program
Avoiding the traps of a chronological approach.
Choosing the right opportunities to act.
Optimizing time variables to make your time more pleasant and effective.
Key Advantages
An original approach to time: using a symbolic, mythological view of time to go beyond the linear approach and see time as a series of opportunities.
Practical tools and tips to help you regain control of your time and use it strategically to serve your priorities and longer term ambitions.
Target Audiences
Anyone who wants to regain control of their time. This module is particularly suitable for project stakeholders.
Prerequisites
No prerequisites.