Managing and Curating Your Network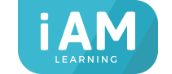 Overview
Friends are great, aren't they? You can put your trust in them, laugh with them, and cry with them. They're very handy in certain situations, too. Need a 'plus one' for the big annual work event? Ask your bestie. Find yourself struggling with a big money question on a TV game show? Phone a friend.
Although you might not realise it, these are examples of utilising your network. And when it comes to your career, understanding how to utilise your whole network, from close contacts to acquaintances you've only met once, could be the key to unlocking your success.
Outline Learning Objectives:
Compare the 3 network types and define situations where each type could be effectively utilised within your field
Categorise your existing contacts into the 3 network types to help you successfully identify the areas where they can be most helpful
Choose the most relevant contacts from your network to help with specific tasks or problems
Why take this course?
Networking is a vital part of everyone's life, both inside and outside of work. This course explains the 3 types of networking, when to call on each of them, and how to recognise which type your contacts fit into. And by using the advice in this course, you'll also be able to identify how each person in your network can help you achieve your goals.