Managing Teams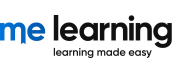 Overview
A high performing, effectively communicating team can have huge benefits to organisations. This interactive course shows how to manage teams effectively, detailing communication methods, motivation, different management styles, conflict resolution, and fair treatment.
About this course
Teams can be a challenge to manage well - for example, it's common to experience conflict within a team, and there is usually the opportunity for most teams to be working better towards their goal.
This course demonstrates areas where managers can step up and provides practical advice on how to do this. Both established and new managers will learn how to delegate better and how to motivate their team to achieve greater things.
With interesting scenarios and interactive screens, this course also teaches the different management styles at your disposal, and how to use them to resolve issues in your team.
Audience
Where you are a new manager or you have plenty of experience in it, everyone can benefit from taking this course on managing teams well.
The scenarios covered can be applied to situations across many industries, helping a wide range of managers to motivate their teams to work more successfully towards their goals.
This course is also packed full of information for those wanting to move into a managerial position.
Upon successful completion of this course you will be automatically awarded a certificate containing the course name, completion date, CPD hours and learning objectives.
Objectives
Once you've completed this course, you'll have a good knowledge of:
The importance of communicating with your team members
How to instil a sense of purpose in a team
Different management styles
How to deal with conflict
Mistakes and what to do about them
Delegation
Supervision
Treating team members fairly