Managing Stoma Care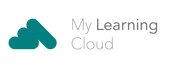 Learning Objective
To understand how to safely and effectively change and empty stoma products whilst preventing infection and complications.
Learning Outcomes
To understand how to change and empty stoma products
To understand basic knowledge of the digestive system.
To understand the different types of stoma and why they are fitted
To understand the dietary requirements for people with different types of stoma
To understand complications and abnormalities which may be recognised with a stoma
Who is it for?
Any person who works within a health and social care setting who support clients using stoma products.