Managing Sickness and Absence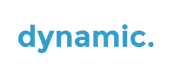 Overview
Did you know that in 2013, sick days cost UK employers about £29 billion as it was found that British workers take up to four times as many days off as rival economies, according to research from the accountancy firm PwC?
Learn about the impact of sickness absence on the UK economy, the legislation affecting how sickness is managed and the types of sickness absence in this interactive module.
This scenario-based module provides a thought-provoking learning experience around how to manage sickness and absence within the workplace.