Managing Performance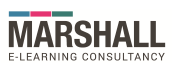 Introduction
Our Managing Performance e-learning module was developed with Cardiff Metropolitan University and the University of East Anglia to provide HE managers with the knowledge and tools to effectively manage performance.
Your learning outcomes
On completion of this course learners will be able to:
Explain the importance of Performance Management (PM) within an HE setting
Relate the PM process to managerial activities and organisational HR policies
Apply practical frameworks to effectively conduct the PM process
Set SMART objectives, monitor and review performance and identify appropriate development needs.
Manage under-performance and negative behaviour in a positive manner
Develop a Personal Development Action Plan to apply learning and improve skills.
Course duration
30 Minutes - Learners have the option to bookmark progress and complete the course in chunks.