Managing Continence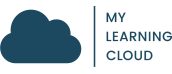 Course Overview
This online course is aimed at those working in health and social care that may support or would like an understanding of how to best support continence promotion. The course has been designed to help you to understand the subject and to support people you are working with. It provides health and social care staff with examples of how they can provide adequate continence care for people in their care.
The course is aimed at any staff groups, including unpaid and voluntary staff, whose role involves supporting individuals with their continence promotion. It will equip learners with the tools to be able to work within recommended processes and to understand the legislative and organisational frameworks that relate to their working environment.
Couse Aims
To introduce you to the topic of managing continence in Health and Social Care.
To provide you with the knowledge and skills needed to support individuals to manage continence. It covers the factors affecting continence, the management of continence and the use of continence equipment.
Course Outcomes
By the end of this eLearning module, you will have an understanding of the following learning outcomes:
To understand the factors that affect continence
To understand the common causes of incontinence and the effect that problems of continence can have on an individual
Outline how to support an individual to manage their own continence
To understand the ways that lifestyle can affect continence
Understand the different types of continence equipment
Identify risks when managing continence and outline how to manage continence in a safe way
To gain a greater understanding of the regulations relevant to managing continence.